News
Prototactic Electronics is glad to announce the launch of new 2014 website.We are designing new products to serve the automated security sector and provide protection for your assets. More design work is now under progress in the areas of embedded hardware, firmware, and software development..

We have developed application interface to connect appliances to your computer. It uses the serial port to establish electronic communications. The next version of this application will utilize the USB port for use with majority of laptops and desktops.

New dedicated modular motions sensors are partially developed for use in various applications including security, automation, and detection.

Virtual reality game is also under development. Please contact us for details about this project if you wish to evaluate the first stage of this game. It combines interactive PC gaming with external sound, visual, and motion effects.


We have the expert skills to enable complete control of devices via wired or wireless means. We also have the skills to handle projects in fields of medical, communications, sporting, automation, security, and identification.


We have developed new curriculum for teaching Robotics and Electronics to the community and the youth. Please feel free to contact us for a demo presentation to your community or school. We developed two Robots that demonstrate the use of Intelligent Embedded Electronics in easy to understand language with Power Point presentations, and have designed and written new book that accompanies the curriculum. The demo Robots are proposing the use of Robot sensors, speech, motion, and certain effects in a specialized environment. We will be glad to help you deliver advanced presentations for your community or for a more advanced audience.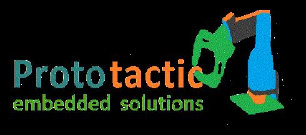 The embedded Solution experts

Investors Relations

We value our customers and pay attentions to their wants and needs. This is an excellent opportunity for investors to benefit from the growth of funds invested in our projects. for details about current projects please send your requests and we will be glad to send you detailed plans. Our experience cover various aspects of technologies, optimization, testing and verification, quality assurance, compliance, project management, procurement, estimation, product life cycle, product end of life, high standards of Six Sigma practices, safety and security practices, customer support, and leadership.