Products and Services
Our products and services are focused on embedded solutions and tailored to serve your needs. Our values reflect our commitment to providing Excellency in Technology Solutions. Your satisfaction is our success. We pride ourselves to our commitment, dedication, and adhering to highest standards in the industry.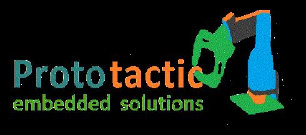 The embedded Solution experts

We are specialized in designing state of art embedded electronic systems in areas of smart machine, control and automation, robotics, wireless and RF communications, medical devices, power electronics, gaming, sporting, and consumer electronics. We have been productive in the industry for over 10 years designing, testing, supporting approvals and manufacturing and engineering, and taking care of customers, ECO environment, and natural resources. Our customers are always number 1. At Prototactic Electronics, we believe that there is no alternative to success.
Under construction